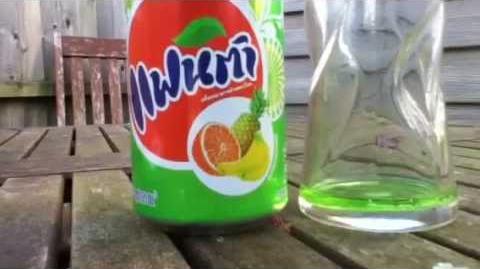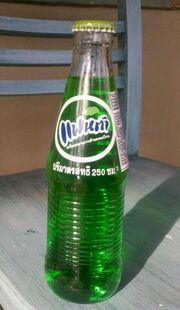 Fanta Green Soda came out in Thailand a few years ago. The flavour is Banana, Pineapple and Orange.
It is famous for it's neon green colour.
The taste is very similar to a green jelly drink that is popular in Thailand and Southeast Asia. It is compared to bubblegum and is not for someone with a fussy taste.
Availabilty
Edit
Fanta Green Soda is only available in Thailand.
However, it is available online sites, such as ebay.
The drink is available as a can and as a glass bottle (as seen in photo)
Ad blocker interference detected!
Wikia is a free-to-use site that makes money from advertising. We have a modified experience for viewers using ad blockers

Wikia is not accessible if you've made further modifications. Remove the custom ad blocker rule(s) and the page will load as expected.