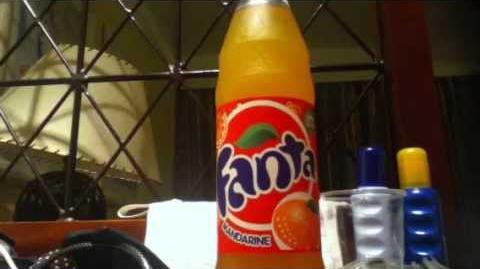 Fanta Mandarin/Tangerine originated in Germany. It is available as a 1 Litre Bottle. Mandarin is a type of Orange known for having a more citrus taste. The idea of Fanta Mandarin confuses me as it is very much identical to Fanta Orange. In November 2013, i reviewed Fanta Mandarin. You can see this review on this page.
As you will see in the video, the taste is slightly different to Fanta Orange. You can also find Fanta Tangarine in certain area's.
Availability
Edit
Fanta Mandarin and Tangerine is available in the following locations:
Germany
Bosnia
Brasil - Retired
Finland (First Fanta Available in Finland)
Greece
Mexico
Russia
Spain (2001, 2002)
Argentina
Chili (Retired)
Ad blocker interference detected!
Wikia is a free-to-use site that makes money from advertising. We have a modified experience for viewers using ad blockers

Wikia is not accessible if you've made further modifications. Remove the custom ad blocker rule(s) and the page will load as expected.